Wives of U.S. Border Patrol agents are speaking out about how the border policies under the Biden administration have affected their families.
Alison Anderson and Ashley Di Bella joined "Fox & Friends" Tuesday to warn about the increasing violence that their husbands are witnessing on the front lines of the crisis.
Anderson, whose husband works in the Del Rio sector, said, "Our agents are always dealing with non-compliant and combative illegals."
Anderson added, "It's only expected that we're going to see more violent attacks on our agents."
Anderson said her husband recently took down an illegal that was in a bush with a "long rifle" and added that a lot of them have weapons and most have knives.
HOUSE DESCENDS INTO CHAOS AS GOP REBELS AGAIN SINK KEY DEFENSE VOTE A SECOND TIME THIS WEEK
"Those dangers are increasing under this administration due to the completely open border. And the fact that these agents have been demoralized, devalued and completely stripped of their honor. And what more do they need to put up with now? They're dealing with an increase in these violent attacks as well," said Anderson.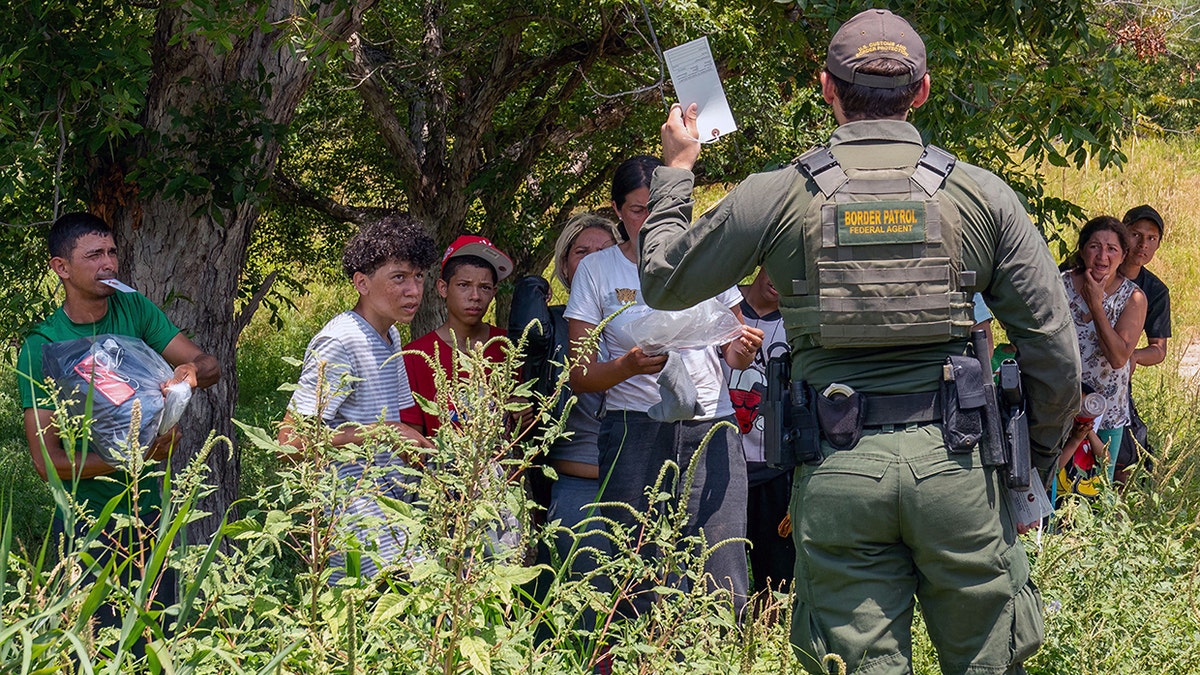 A group of migrants who have crossed into the US from Mexico in Eagle Pass, Texas listen to instructions given by a Border Patrol Agent on August 25, 2023. (Photo by SUZANNE CORDEIRO / AFP) (Photo by SUZANNE CORDEIRO/AFP via Getty Images) ((Photo by SUZANNE CORDEIRO / AFP) (Photo by SUZANNE CORDEIRO/AFP via Getty Images))
Di Bella, whose husband now works along the northern U.S. border, said he spent most of his career on the Mexican border.
"We actually were in McAllen, Texas. My husband has been assaulted multiple times. The thing that I believe is the biggest issue is there are zero consequences," she said.
"This has been going on under every administration," Di Bella added. "But the numbers have definitely increased, which means there's going to be more violence as well."
Anderson said Border Patrol has been falsely portrayed as babysitters. As a result of this, Anderson said the increase in violence has not been reported on and a lack of consequences has made them more vulnerable to attacks.
"It's just insane. But this is what our Border Patrol agents are being exposed to and have to endure under this administration. It's outrageous," said Anderson.
Anderson said her husband has five years left until he can retire and is currently battling viral pneumonia that he caught at a processing facility in Eagle Pass, Texas.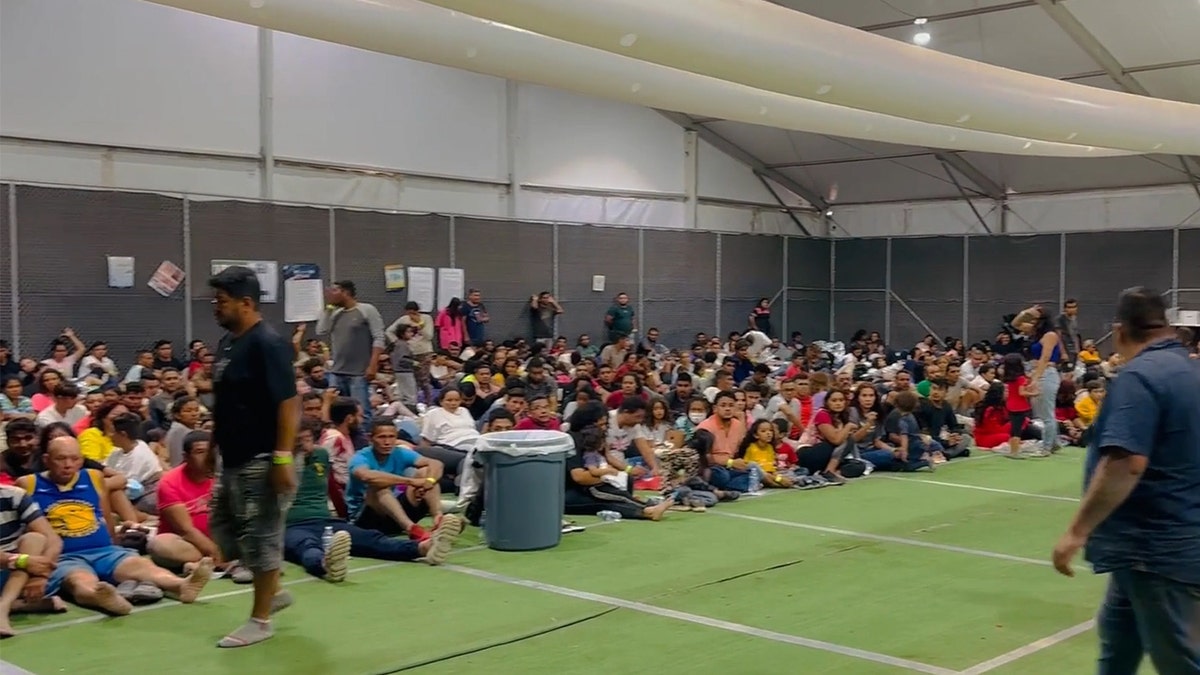 A migrant processing center in Eagle Pass, Texas was overcrowded on Friday, holding more than the 1,000 people the tent was rated to hold. (Rep. Tony Gonzales)
Di Bella said that the northern border is also seeing an increase in illegal immigration.
Both Di Bella and Anderson agreed the crisis at the border will only be handled if a new president is elected in 2024.
Earlier, Texas Republican congressional candidate Mayra Flores joined "Fox & Friends First" to discuss the dangerous conditions faced by Border Patrol agents.
"These brutal attacks continue to happen here in south Texas and throughout the country because we have less agents out in the field and more agents processing because the Biden administration continues to reward illegal immigration with their policies," said Flores, who is married to an agent. "So we're going to continue seeing these types of brutal attacks. And I don't know what else we need to see for the Biden administration to react. This needs to stop."
Flores shared the gory images on Sunday of a CBP agent bloodied after suffering an arm laceration in a confrontation with an illegal immigrant.
"This is the type of violence that is being exerted on Border Patrol Agents by those who don't want to be apprehended," she wrote on Instagram, adding that agents encountered the alleged attacker near McAllen, Texas.
"The suspect was labeled a rat by the cartels and fought against the agent until backup arrived. Please pray for our men and women in uniform," Flores wrote.
Last month, U.S. Customs and Border Protection said agents operating in California had experienced a dangerous escalation of violence by human smugglers.
CLICK HERE TO GET THE FOX NEWS APP
For more Culture, Media, Education, Opinion, and channel coverage, visit foxnews.com/media
Elizabeth Heckman is a digital production assistant with Fox News.