Martin Scorsese is urging filmmakers to fight the dominance of comic book movies at the box office.
In a new GQ profile, the acclaimed director said, "The danger there is what it's doing to our culture. Because there are going to be generations now that think movies are only those — that's what movies are."
"They already think that," he continued. "Which means that we have to then fight back stronger. And it's got to come from the grassroots level."
MARTIN SCORSESE FLIPPED A DESK IN FRUSTRATION WITH HARVEY WEINSTEIN DURING 'GANGS OF NEW YORK': REPORT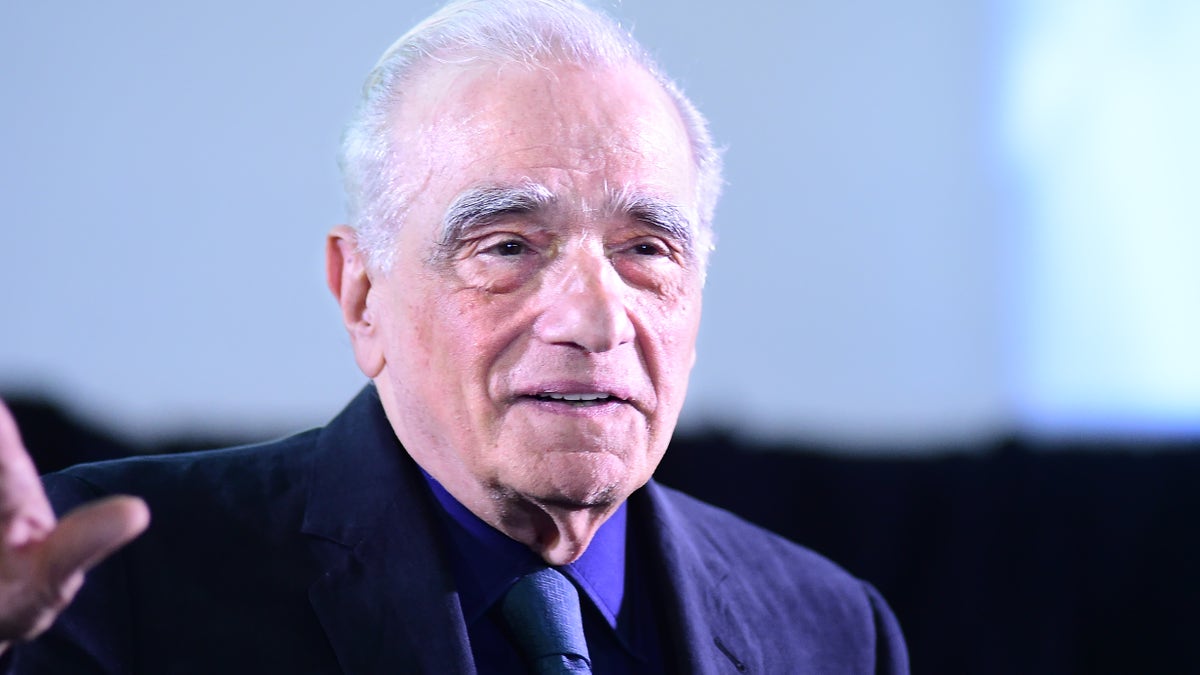 Martin Scorsese said in a new GQ interview that comic book movies pose a "danger" to our culture. (Roberto Serra - Iguana Press/Getty Images)
"It's gotta come from the filmmakers themselves. And you'll have, you know, the Safdie brothers, and you'll have Chris Nolan, you know what I mean?" Scorsese said. "And hit 'em from all sides. Hit 'em from all sides, and don't give up. Let's see what you got. Go out there and do it. Go reinvent. Don't complain about it. But it's true, because we've got to save cinema."
The 80-year-old filmmaker added, "I do think that the manufactured content isn't really cinema."
Scorsese then clarified, saying, "No, I don't want to say it. But what I mean is that, it's manufactured content. It's almost like AI making a film."
The "Taxi Driver" director says he isn't out to discount anything popular with audiences, nor does he want to denigrate the people working behind the scenes.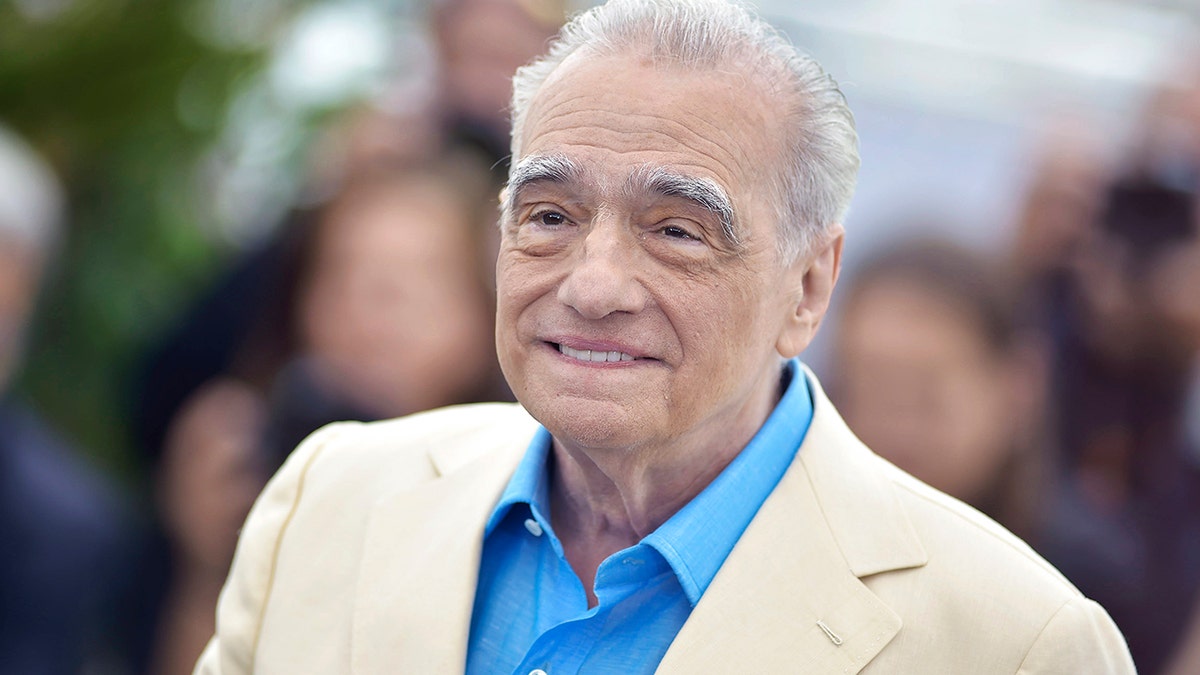 Scorsese described some comic book movies as "manufactured content," adding, "It's almost like AI making a film." (Rocco Spaziani/Archivio Spaziani/Mondadori Portfolio via Getty Images)
MARTIN SCORSESE BASHES STREAMING SERVICES, CRITIQUES THE CURRENT 'DEVALUED' STATE OF THE FILM INDUSTRY
"And that doesn't mean that you don't have incredible directors and special effects people doing beautiful artwork," he said. "But what does it mean? What do these films, what will it give you? Aside from a kind of consummation of something and then eliminating it from your mind, your whole body, you know? So what is it giving you?"
Scorsese also made it clear he was excited about 3D, Imax and other new filmmaking technology, but he wants them to be put to meaningful use in filmmaking.
"I'm looking forward to new ways," he said, adding, "You gotta say something with a movie. Otherwise, what's the point of making it? You've got to be saying something."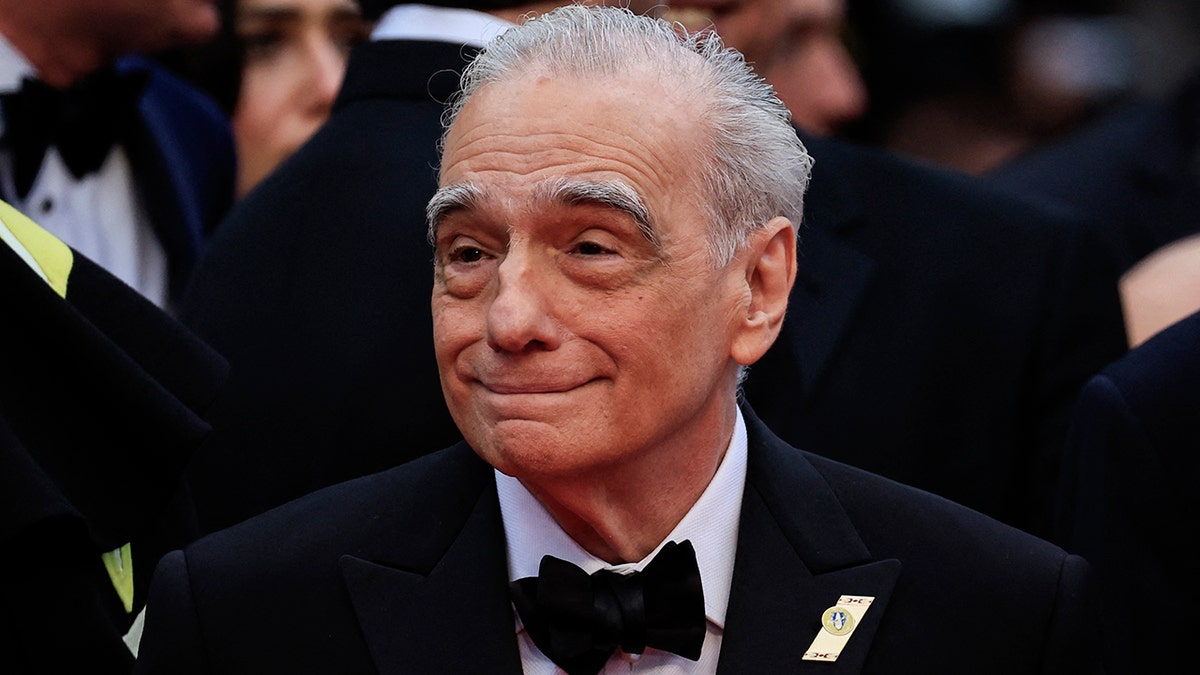 Scorsese compared Marvel movies to "theme parks" in a 2019 interview. (VALERY HACHE/AFP via Getty Images)
LIKE WHAT YOU'RE READING? CLICK HERE FOR MORE ENTERTAINMENT NEWS
In a 2019 interview with Empire magazine, he compared Marvel movies to "theme parks" which sparked mixed reactions from Hollywood.
"Guardians of the Galaxy" director James Gunn shared a response on X (then Twitter), writing, "Martin Scorsese is one of my 5 favorite living filmmakers. I was outraged when people picketed 'The Last Temptation of Christ' without having seen the film. I'm saddened that he's now judging mine in the same way."
Marvel mainstay Samuel L. Jackson told Variety at the time, "I mean that's like saying Bugs Bunny ain't funny. Films are films. Everybody doesn't like his stuff either. Everybody's got an opinion, so I mean it's okay. Ain't going to stop nobody from making movies."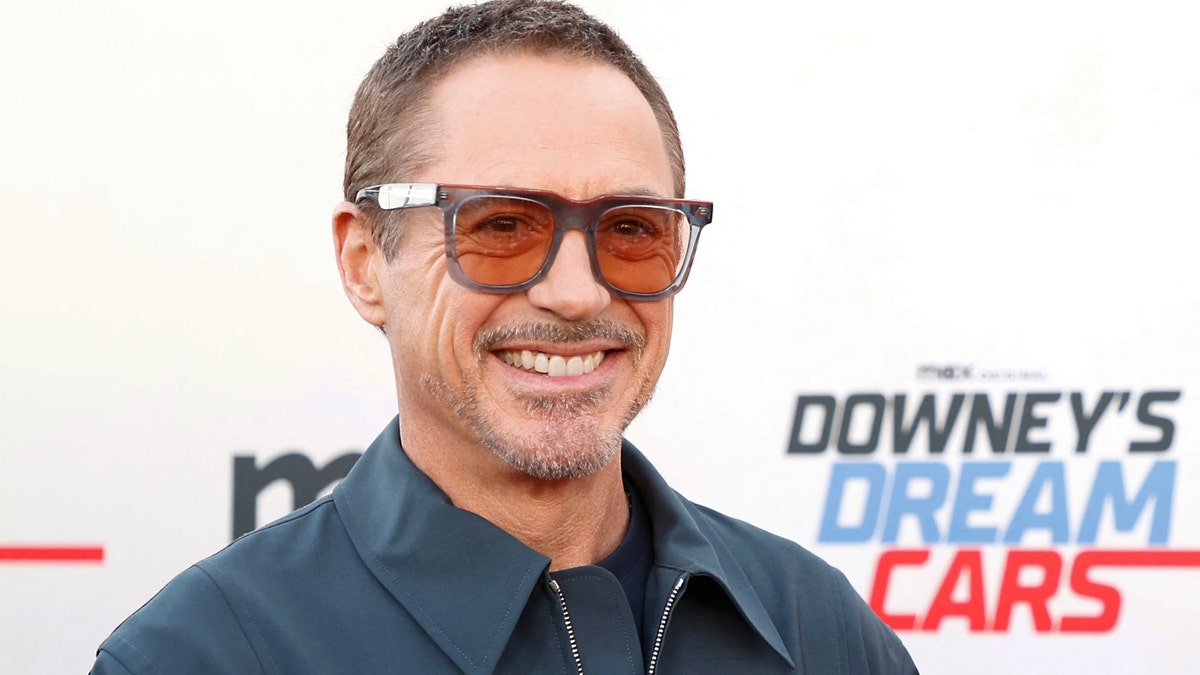 Robert Downey Jr. said he appreciated Scorsese's opinion on comic book movies, saying "we need all of the different perspectives." (MICHAEL TRAN/AFP)
On "The Howard Stern Show," he said of Marvel's popularity and interconnected films, "I'll tell you the truth: I didn't expect it to become what it became, and it is this very large, multi-headed Hydra at this point. I've always had other interests, and according to Scorsese, it's not cinema. I gotta take a look at that, you know?"
"I appreciate his opinion because I think it's like anything — we need all of the different perspectives, so we can come to center and move on," Downey continued, adding, "By the way, when you come in like a stomping beast and eliminate the competition in such a demonstrative way, it's phenomenal."
Firmly in Scorsese's corner was "Godfather" director Francis Ford Coppola, who said at the time, "When Martin Scorsese says that the Marvel pictures are not cinema, he's right, because we expect to learn something from cinema, we expect to gain something, some enlightenment, some knowledge, some inspiration."
He continued, "I don't know that anyone gets anything out of seeing the same movie over and over again. Martin was kind when he said it's not cinema. He didn't say it's despicable, which I just say it is."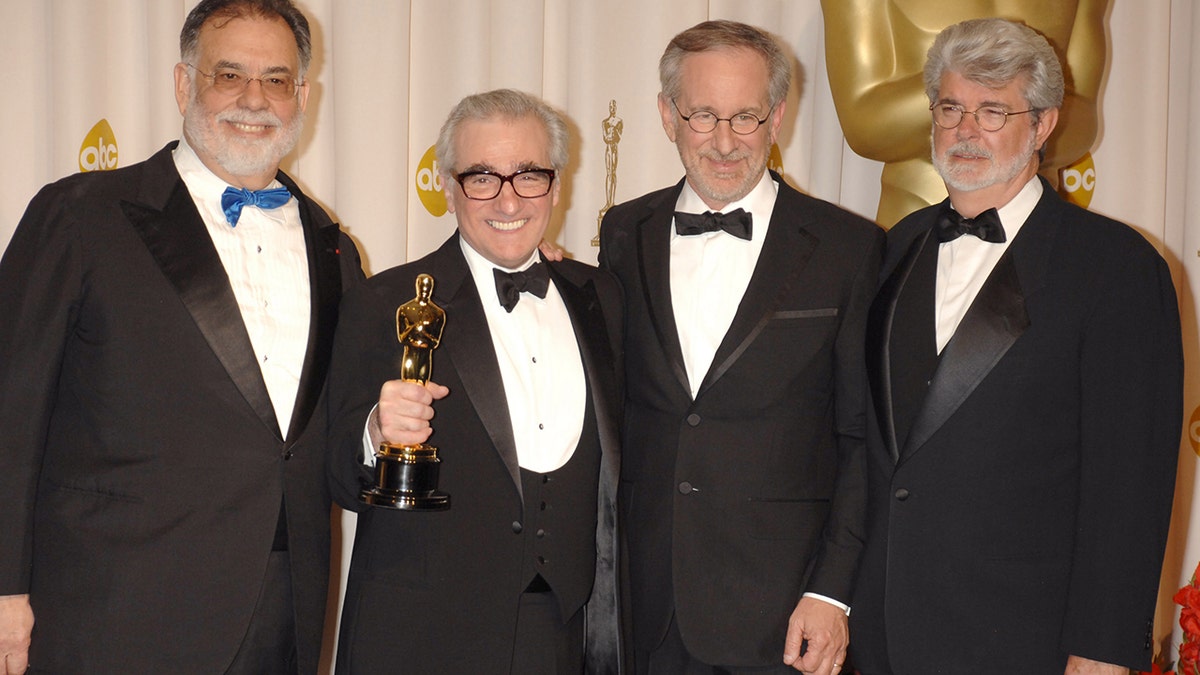 Martin Scorsese, holding his best director Oscar for "The Departed," is flanked by Francis Ford Coppola, left, Steven Spielberg and George Lucas at the Oscars in 2007. (Jeff Kravitz/FilmMagic, Inc)
CLICK HERE TO SIGN UP FOR THE ENTERTAINMENT NEWSLETTER
In the GQ interview, Scorsese said he's not focused on being part of Hollywood or winning Oscars.
"I don't really belong there anyway," Scorsese said, noting that studios are not "interested any longer in supporting individual voices that express their personal feelings or their personal thoughts and personal ideas and feelings on a big budget. And what's happened now is that they've pigeonholed it to what they call indies."
He also spoke to the struggles of movie theaters to bring in audiences.
"I think there will always be theatrical, because people want to experience this thing together," Scorsese said. "But at the same time, the theaters have to step up to make them places where people will want to go and enjoy themselves or want to go and see something that moves them."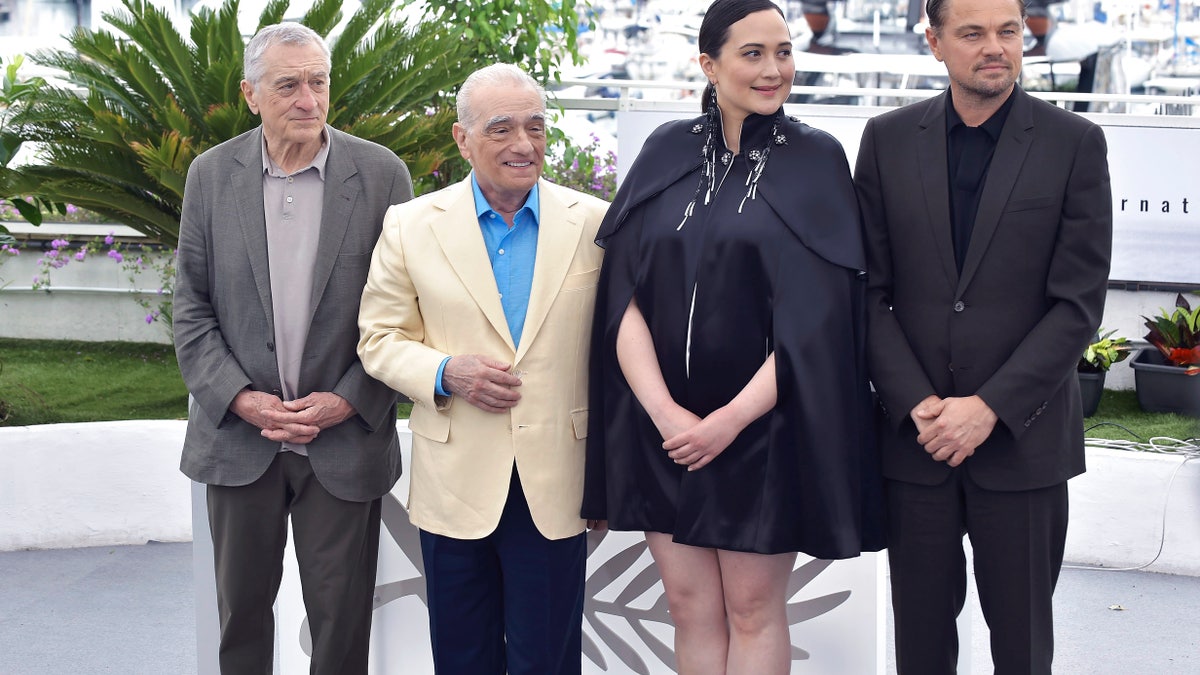 From left: Robert De Niro, Martin Scorsese, Lily Gladstone, and Leonardo DiCaprio pose at the Cannes Film Festival 2023 photocall for "Killers of the Flower Moon." (Rocco Spaziani/Archivio Spaziani/Mondadori Portfolio via Getty Images)
'YELLOWSTONE' AND 'KILLERS OF THE FLOWER MOON' LEAD RESURGENCE OF WESTERN GENRE IN HOLLYWOOD
Scorsese still plans to work after the release of his latest movie, "Killers of the Flower Moon," starring Leonardo DiCaprio, Robert De Niro and Lily Gladstone, based on the nonfiction book of the same name by David Grann.
It tells the true story of the murders of members of the Osage Nation in Oklahoma by White settlers in the 1920s after recently discovered oil makes the Osage people some of the richest in the country.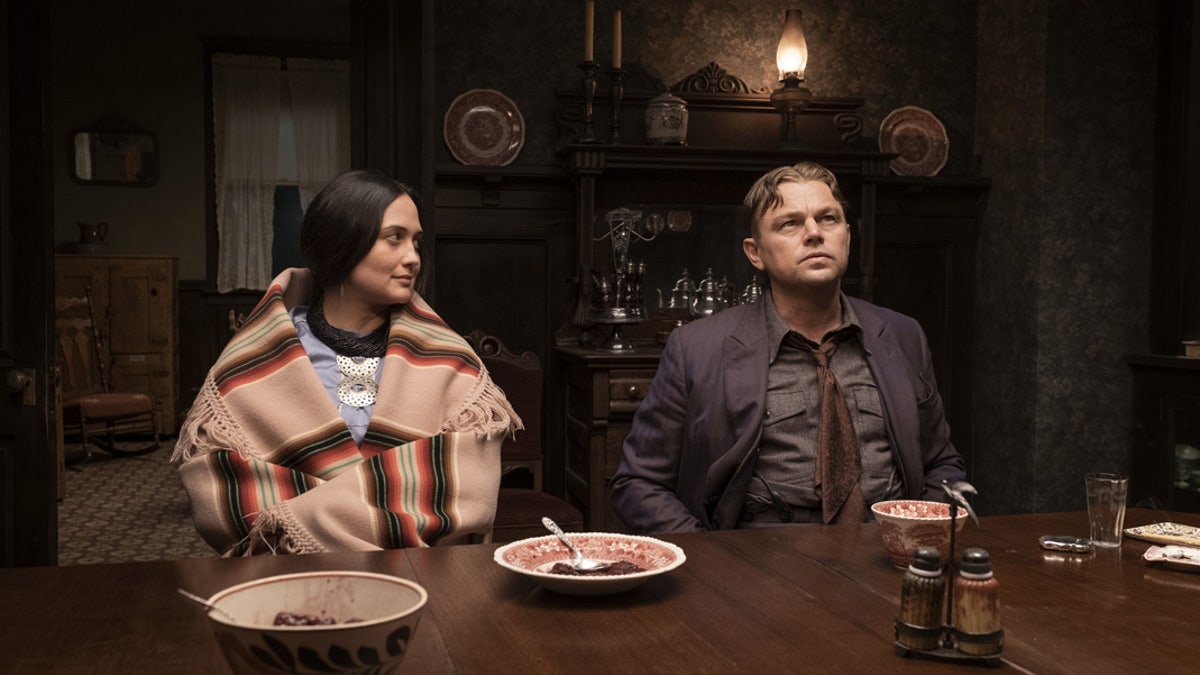 Leonardo DiCaprio stars with Lily Gladstone in the upcoming "Killers of the Flower Moon." (AppleTV+)
CLICK HERE TO GET THE FOX NEWS APP
DiCaprio plays a WWI veteran who returns home to work for his uncle (De Niro) and marries an Osage woman (Gladstone), who is eventually pulled into the greed and violence perpetrated against the tribe.
"Killers of the Flower Moon" is set to bow in theaters Oct. 20.