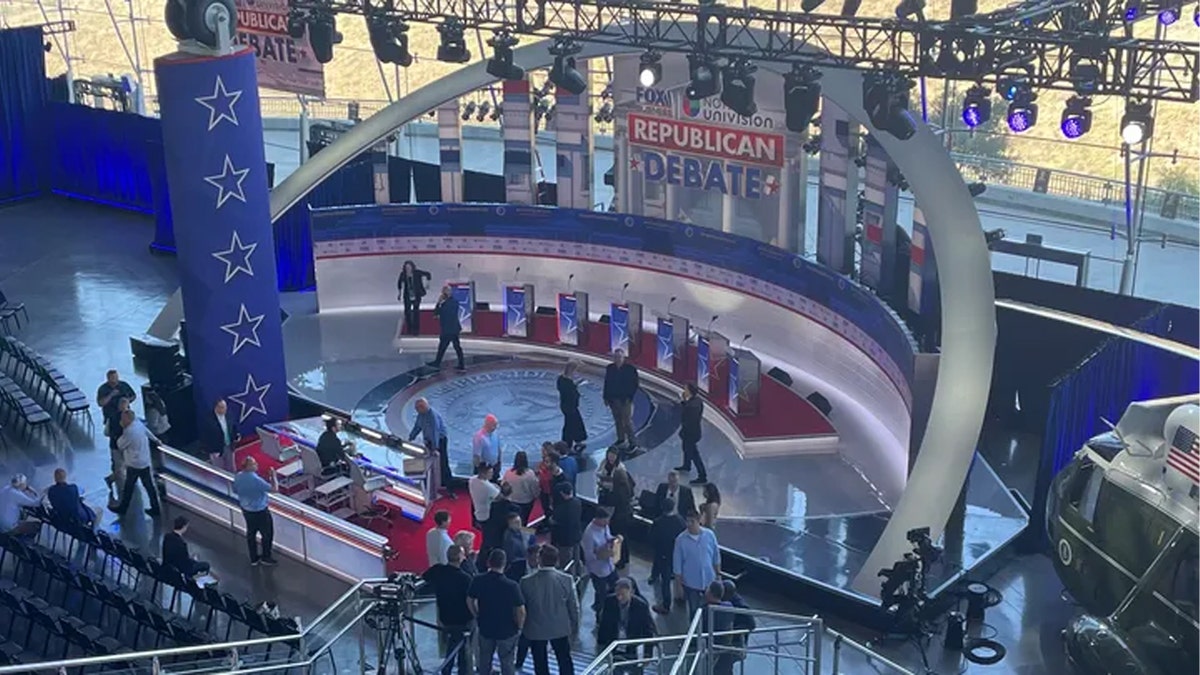 2024 Republican presidential candidates are set to square off in their second debate on Wednesday, September 27. The debate will be hosted by FOX Business and Univision at the Ronald Reagan Presidential Foundation and Institute. (Photographer: Al Drago/Bloomberg / Getty Images) (Photographer: Al Drago/Bloomberg / Getty Images)
Good morning and welcome to Fox News' morning newsletter, Fox News First. Subscribe now to get Fox News First in your email. And here's what you need to know to start your day ...
REMINDER: The next Republican presidential primary debate takes place tonight at 9pm ET. Sign up now to stream.
RANSACKED – Looter mobs descend on Dem city, plunder Apple Store, Lululemon, Footlocker, others. Continue reading …
RULING IS IN – Judge announces decision in former President Donald Trump's real estate fraud case. Continue reading …
'SOLVABLE PROBLEM' – Neil deGrasse Tyson explodes during debate on transwomen competing in women sports. Continue reading …
A PIRATE'S LIFE – Seabound bandits terrorize Dem city's shoreline amid surge of homeless camps. Continue reading …
-
POLITICS
BORDER BATTLE – What's in the GOP border bill tied to funding fight? Continue reading …
GAME TIME – Second debate to feature top Republican presidential hopefuls. Continue reading …
MONEY TALKS – House finally passes key spending hurdle after week of GOP infighting. Continue reading …
TÊTE-A- TÊTE – McCarthy floats meeting with Biden on government shutdown, border. Continue reading …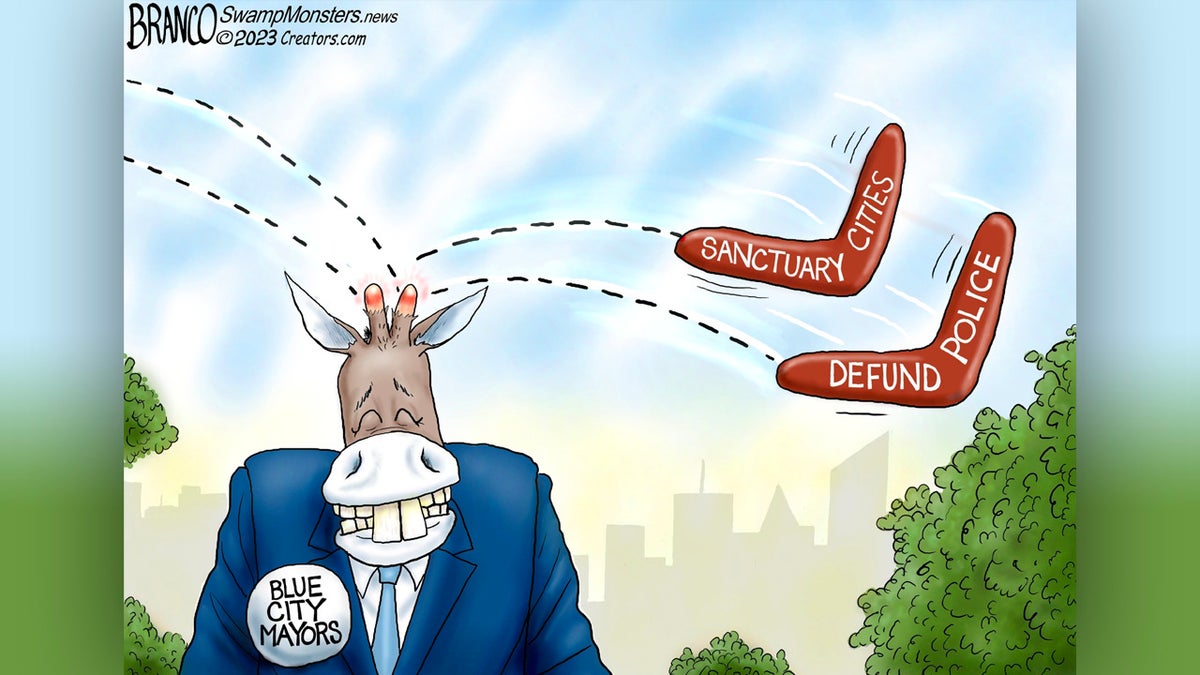 Click here for more cartoons…
MEDIA
PRIMARY ISSUES – Business owners pour their hearts out ahead of second GOP debate. Continue reading …
'I THINK IT'S UNQUESTIONABLY BAD' – Psaki says struggling, older members of Congress 'unquestionably' hurting Biden, age narrative. Continue reading …
AMERICAN OUTCASTS – 'Queer Eye' star breaks down in tears on podcast interview over support for trans kids. Continue reading …
'A LINE OF DEFENSE' – Indiana schools move to arm teachers with guns kept in biometric safes. Continue reading …
OPINION
REBECCA GRANT – To China and Xi, even pandas are political. And now, three bears will exit the US. Continue reading …
TIMOTHY SANDEFUR – The Supreme Court decision that could help us take back our cities. Continue reading …
PRIMETIME
LAURA INGRAHAM – America is in a death spiral. Continue reading …
JESSE WATTERS – Biden's focus isn't on the forgotten man. Continue reading …
SEAN HANNITY – The White House launches new mission to make sure Joe Biden doesn't trip. Continue reading …
GREG GUTFELD – When you're a Democrat, corruption is just a fact of life. Continue reading …
IN OTHER NEWS
DETECTIVE WORK – Homeowner sleuth uncovers who she believes is convicted squatter living in house. Continue reading …
'STRIPPED OF THEIR HONOR' – Border Patrol agents' wives fear for their husbands as Biden border crisis spirals. Continue reading …
WHERE IS DANIEL? – Army vet says new evidence suggests foul play in son's disappearance. Continue reading …
WATCH: HOW'S THE WATER? – Kayakers get a big surprise when they catch sight of a surprise visitor right near them. See video …
VIDEOS
WATCH: Former Chrysler CEO addresses UAW strike: 'This is really concerning.' See video …
WATCH: Jack in the Box employee opens fire on customer over curly fries. See video …
FOX WEATHER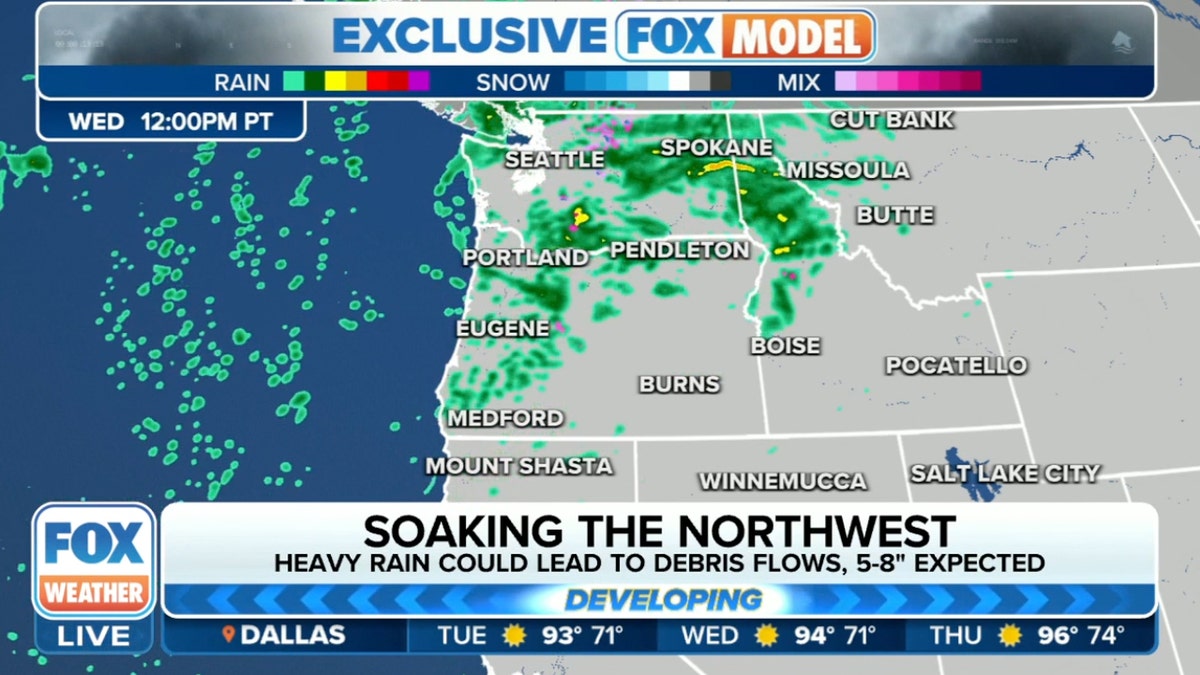 What's it looking like in your neighborhood? Continue reading…
THE LAST WORD
"Given his frail condition, the president could be just one trip away from becoming seriously injured or worse. It could also mean politically his demise. Now, even if Biden survives a fall without injury, that might still confirm voters' very real, very deep concerns about his age, his physical strength, his cognitive abilities. Because they're obvious in decline. We're watching it in real time."
– SEAN HANNITY
FOLLOW FOX NEWS ON SOCIAL MEDIA
Facebook
Instagram
YouTube
Twitter
LinkedIn
SIGN UP FOR OUR NEWSLETTERS
Fox News First
Fox News Opinion
Fox News Lifestyle
Fox News Entertainment (FOX411)
DOWNLOAD OUR APPS
Fox News
Fox Business
Fox Weather
Fox Sports
Tubi
WATCH FOX NEWS ONLINE
Fox News Go
Thank you for making us your first choice in the morning! We'll see you in your inbox first thing Thursday.