NEWYou can now listen to Fox News articles!
Panda diplomacy is over and it's one more ding in the relationship with China.
All three of the Smithsonian National Zoo's pandas will return to China by December 7, including the young male cub Xiao Qi Ji, who was born in Washington, D.C. You can visit the pandas in timed intervals as the Smithsonian hosts a Panda Palooza from Sep. 23 to Oct. 1.
Adult panda bears Mei Xiang and Tian Tian have been here on lease to the National Zoo since 2000. The lease was renewed several times, but now, it's goodbye.
Certainly, we wish the pandas well, but it is obvious American friendship does not matter to Xi Jinping. China's dictator for life is too busy building new nuclear weapons, assaulting the dollar with his BRICS buddies and ordering up combat air formations near Taiwan.
GIANT PANDAS TO LEAVE SMITHSONIAN'S NATIONAL ZOO IN WASHINGTON, DC, IN DECEMBER
Yanking the pandas from Washington is one more step in Xi Jinping's dream of a new world order. And having hooked us on a massive trade deficit, filled our universities with 295,000 students of Communist party elite, bought up farmland, monopolized solar panel production and lured businesses with mirages of profits…they don't need to give us Panda bears anymore.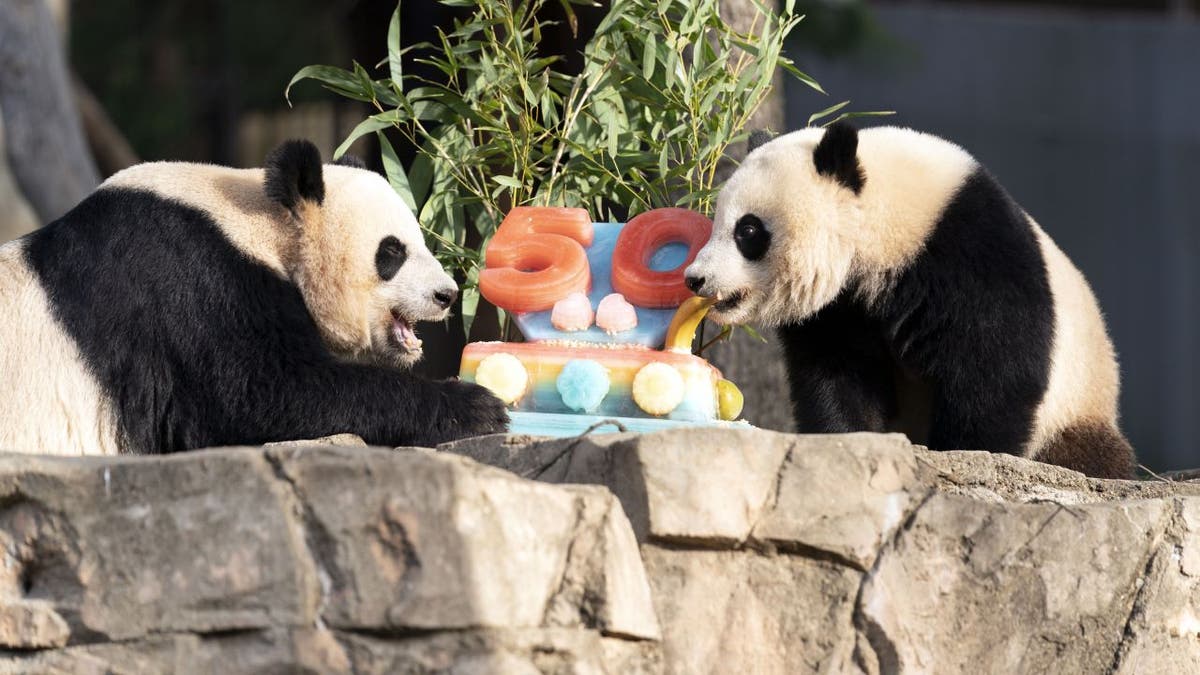 Giant pandas Mei Xiang, (left) and her cub Xiao Qi Ji (right), eat a fruitsicle cake in celebration of the Smithsonian's National Zoo and Conservation Biology Institute's panda exchange program's 50th anniversary. (AP Photo/Jose Luis Magana)
Pandas have always been political. Ling Ling and Hsing Hsing arrived in 1972 as part of the Nixon thaw with China. Thus began Panda Diplomacy and a campaign to transform China's image.
In 1972, Communist China was regarded as a secretive Red menace responsible for killing Americans in the Korean War and starving between 15 and 55 million of its own people during dictator Mao Tse-Tung's Great Leap Forward. Mao had once killed off songbirds in a bid to increase agricultural production.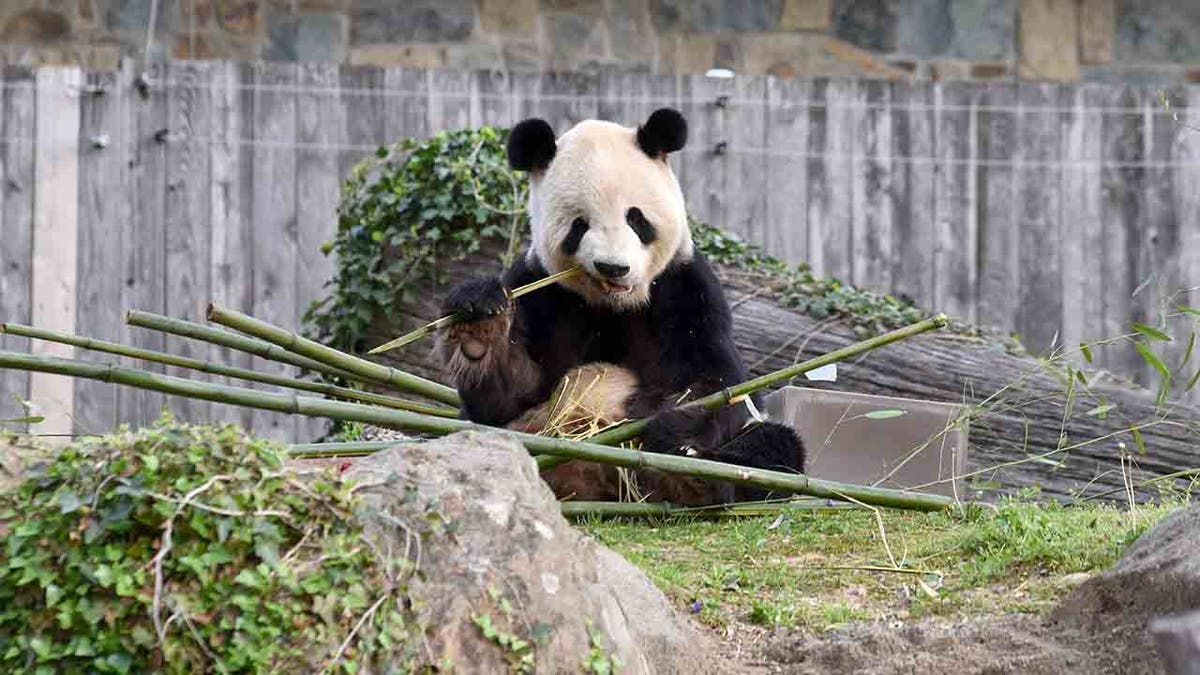 Tian Tian, pictured here, will be leaving D.C. this December after living at the National Zoo for 23 years. (Chen Mengtong/China News Service via Getty Images)
China needed a new approach and the adorable black and white puff ball bears were great ambassadors. Over the years, up to 75 million people visited the pandas just at Washington's National Zoo. On my trip to China in the 1990s, I brought home a panda quilt.
By 2001, Western governments agreed to give China a chance to grow rich and improve its behavior by joining the World Trade Organization in 2001. You know the rest of the story. The trade deficit hit an appalling $418 billion in 2018 and an estimated 3.7 million manufacturing jobs were lost to China.
Face it, the Chinese Communist Party of 2023 does not care if Americans will miss the pandas. Nor do they care about supporting Russia's war in Ukraine, polluting the planet with new coal-fired power plants or undermining the dollar with oil and bilateral trade in yuan. Of course, they didn't care about releasing COVID.
XI JINPING TRIGGERS HEALTH SPECULATION AFTER MYSTERIOUSLY SKIPPING KEY SPEECH
In 1982, the panda program changed from gift to leasing with China charging up to $1 million per panda. Notice most of the panda contracts were set up over a decade ago to expire right about now. That's central planning for you.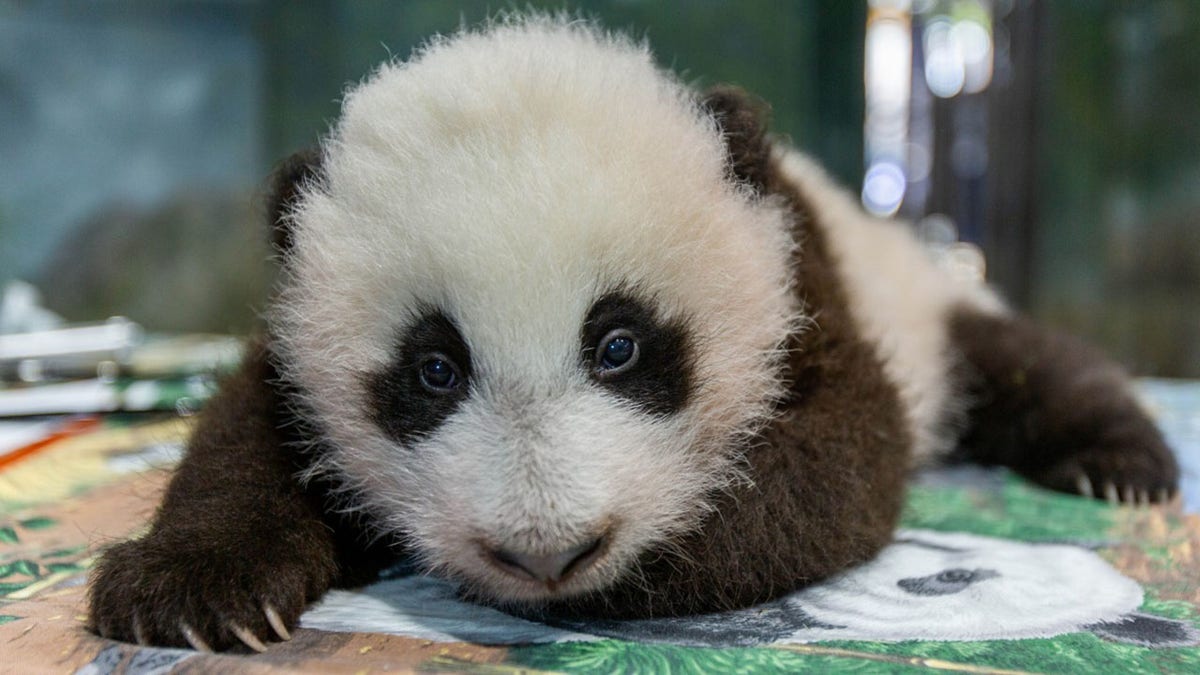 Xiao Qi Ji as a cub three months after his birth. He and his parents will be sent to China by December, the National Zoo announced earlier this month. (Smithsonian's National Zoo & Conservation Biology Institute)
To be fair, China has also opened a 2.2 million panda nature reserve the size of New Jersey, where about 60% of pandas already live. Alas, taking back the pandas is also part of China's wider plan to do climate policy their way. China says the panda population grew from 1114 in the 1980s to 1864 in 2014, an increase which got pandas off the endangered species list as of 2016. That's good news of course, as young pandas weigh only about 150 grams at birth and are notoriously difficult to rear.
CLICK HERE FOR MORE FOX NEWS OPINION
But for comparison, American bald eagles hit rock bottom in 1963 with only 417 nesting pairs They rebounded to 10,000 nesting pairs in 2007 when bald eagles moved off the endangered species list and reached 71,400 nesting pairs in 2016. That's conservation, American-style.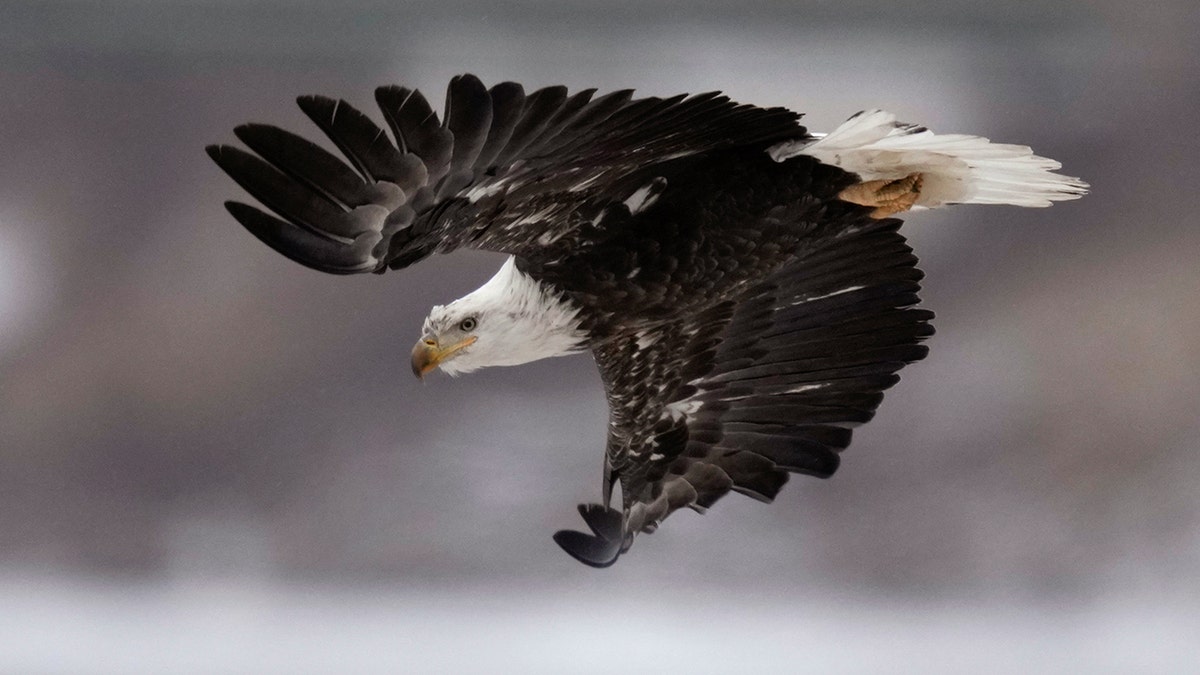 FILE - A bald eagle flies over a partially frozen Des Moines River, Dec. 21, 2022, in Des Moines, Iowa. (AP Photo/Charlie Neibergall, File)
Pandas did rotate back to China for breeding or lifestyle reasons, but this is different. China has pulled the pandas from San Diego, Edinburgh, Berlin, and Malaysia, to name a few.
China's official story is that "loaning pandas nowadays is more than 'diplomacy' or just bringing in more visitors into zoos," explained China's mouthpiece Global Times back on Mar. 2, 2023. Now "the key lies in friendly and close people-to-people exchanges."
Guess who is keeping their pandas? Moscow. "The first giant panda cub in Russia's history was born in the Moscow Zoo!" screamed China's state-run People's Daily on Sep. 1.
Doha, Qatar also opened a new panda facility in 2022.
Smithsonian National Zoo Director and panda expert Dr. Brandie Smith insists the pandas are not a political conversation. "My dream is that giant pandas will return to the National Zoo sometime in the near future," Smith told NBC4 Washington on Sep. 9.
CLICK HERE TO GET THE FOX NEWS APP
The way I see it, a nation that won't lease us panda bears probably won't meet United Nations climate goals, either.
Go ahead, Xi Jinping, prove me wrong. Lease back more pandas to the National Zoo.
CLICK HERE TO READ MORE FROM REBECCA GRANT
Rebecca Grant is president of IRIS Independent Research.