Virginia Republican Gov. Glenn Youngkin said Tuesday he appreciates ongoing speculation that he may make a late entry into the 2024 GOP presidential primary race, but that his attention remains on helping Republicans win elections for the commonwealth's general assembly.
In an interview at the Washington Economic Club in Washington, D.C., Youngkin told historian, businessman and philanthropist David Rubenstein where he stood on his presidential ambitions, a 15-week abortion ban, parents' insolvent in schools, bringing the Washington Commanders to Virginia and other hot-button topics, according to Fox 5 DC.
When Youngkin was asked about the "elephant in the room," which was the possibility he launches a campaign for the White House, the governor said he was "humbled" by the continued speculation about his potential candidacy for president but that he is continuing to focus exclusively on Virginia's state elections that will determine party control of its general assembly.
"It is really exciting to see that there are folks not just in Virginia but outside Virginia both in the United States and around the world who are really excited about what we are doing in Virginia," Youngkin said.
GLENN YOUNGKIN CONTINUES TO KEEP SPECULATION ON POSSIBLE 2024 RUN ALIVE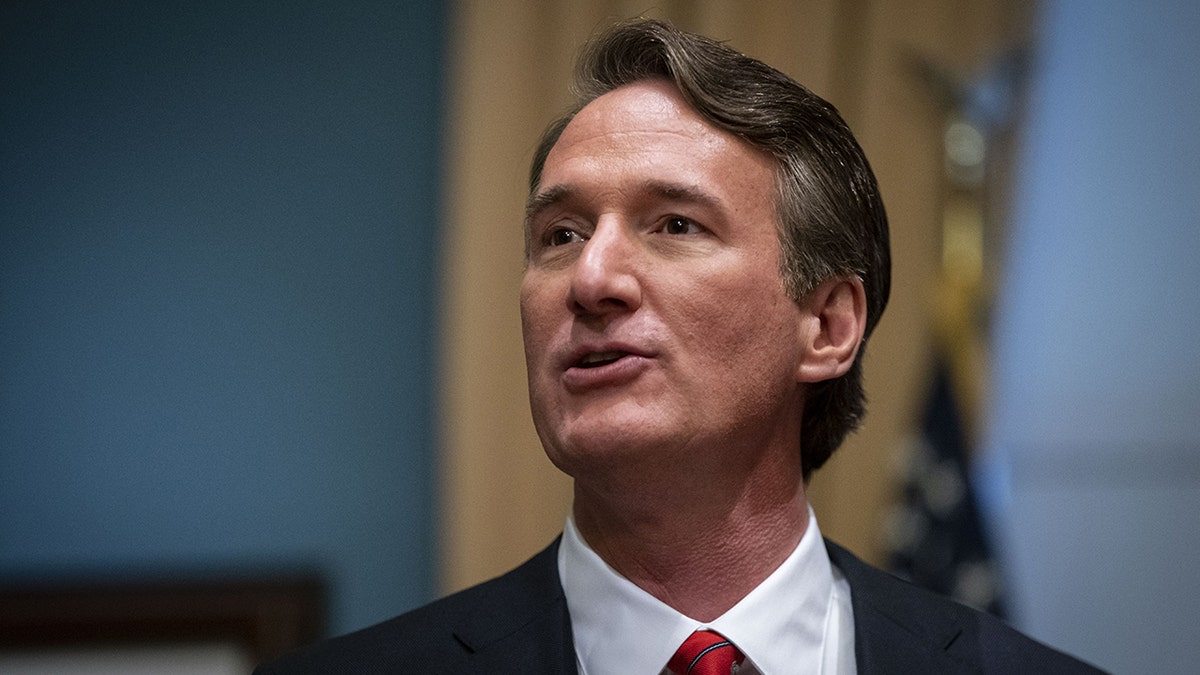 Virginia Gov. Glenn Youngkin said he appreciates speculation that he may enter the 2024 GOP presidential primary, but that his focus is on elections for the commonwealth's general assembly. (Al Drago/Bloomberg via Getty Images)
The governor also addressed the possibility of the Commanders' new NFL stadium coming to Virginia, stating that he believes that the Commonwealth is still in the running to land the Commanders new stadium.
Last week, the House Oversight Committee voted to turn RFK Stadium over to D.C. to take the lead on redevelopment efforts. Youngkin, however, says Virginia remains undeterred and will continue its pursue of the professional football team.
"My job as governor is to represent taxpayers and if we can represent taxpayers, well that's a negotiation I'd look forward to having," Youngkin said. "I've been very clear I'd like to engage for the opportunity for the Commanders to come to Virginia."
Youngkin dodged a question about if he would be willing to join the 2024 presidential election as former President Trump's vice-presidential running mate if an offer presented itself, but the governor did address President Biden's record as commander-in-chief, questioning Biden's ability to fix the economy and handle a presidential schedule.
VIRGINIA GOV. YOUNGKIN DOESN'T RULE OUT 2024 PRESIDENTIAL RUN: 'WE'RE FOCUSED ON 2023'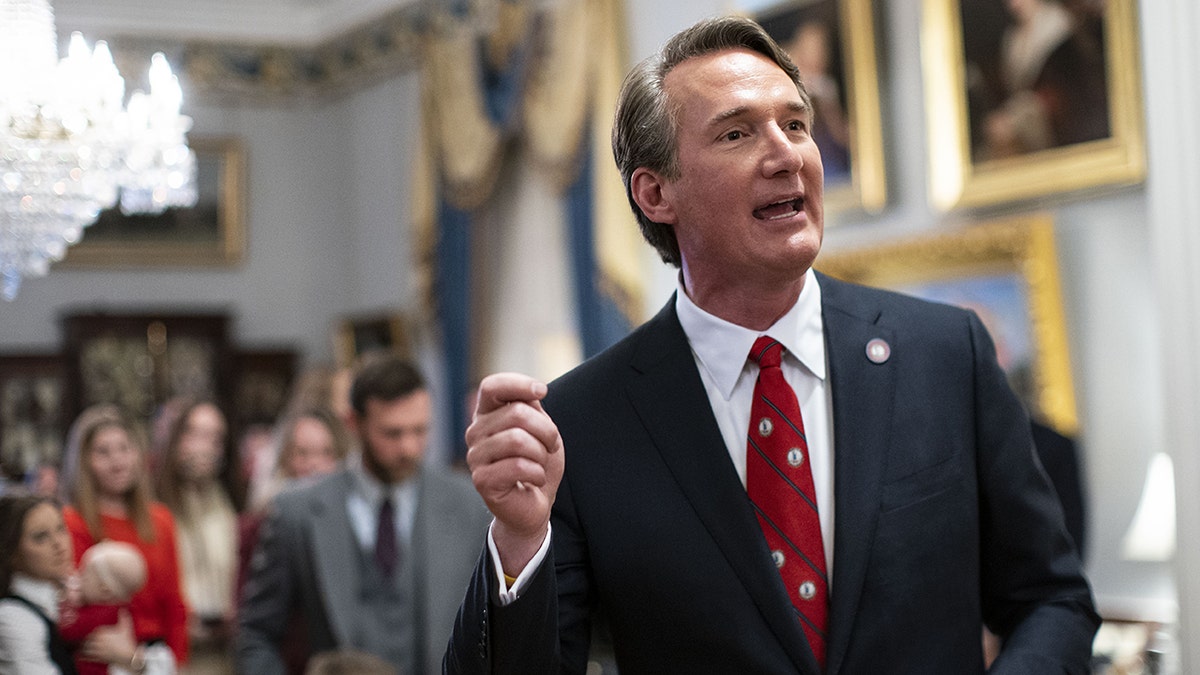 Youngkin said he is "humbled" by speculation that he may launch a bid for the White House. (Al Drago/Bloomberg via Getty Images)
The second Republican presidential debate will be held Wednesday on Fox Business.
The participants for Wednesday's debate will be Florida Gov. Ron DeSantis, former South Carolina Gov. Nikki Haley, entrepreneur Vivek Ramaswamy, former New Jersey Gov. Chris Christie, South Carolina Sen. Tim Scott, former Vice President Mike Pence and North Dakota Gov. Doug Burgum.
CLICK HERE TO GET THE FOX NEWS APP
Former Arkansas Gov. Asa Hutchinson, who was at the first GOP debate in August, did not meet the higher threshold for the second debate.
Trump, who reached the necessary donor and polling thresholds, did not sign the Republican National Committee's pledge required to participate in the debate. He has said he does not need to debate given his commanding lead in the polls. The former president is instead planning to deliver a speech in Detroit to striking autoworkers.