A secretive network of the nation's wealthiest Democrat donors has moved to undercut attempts to get a third-party presidential challenger on the 2024 ballot in an effort to aid President Biden.
The Democracy Alliance, the left's premiere big-money donor club, recently held private discussions with left-wing organizations to prevent likely donors from contributing money to No Labels, a bi-partisan organization pushing for an independent presidential candidate, Politico reported.
"No Labels has no chance of winning the 2024 election. But it has a very real chance of tipping that election to Donald Trump and catapulting our country into MAGA authoritarianism," Democracy Alliance President Pamela Shifman told Politico. "They want to splinter the coalition of voters who banded together to defeat Donald Trump in 2020."
SOROS-BACKED GROUP PARTNERS ON 'ABOLITION SCHOOL' TO TRAIN ACTIVISTS TO ERADICATE POLICE, PRISONS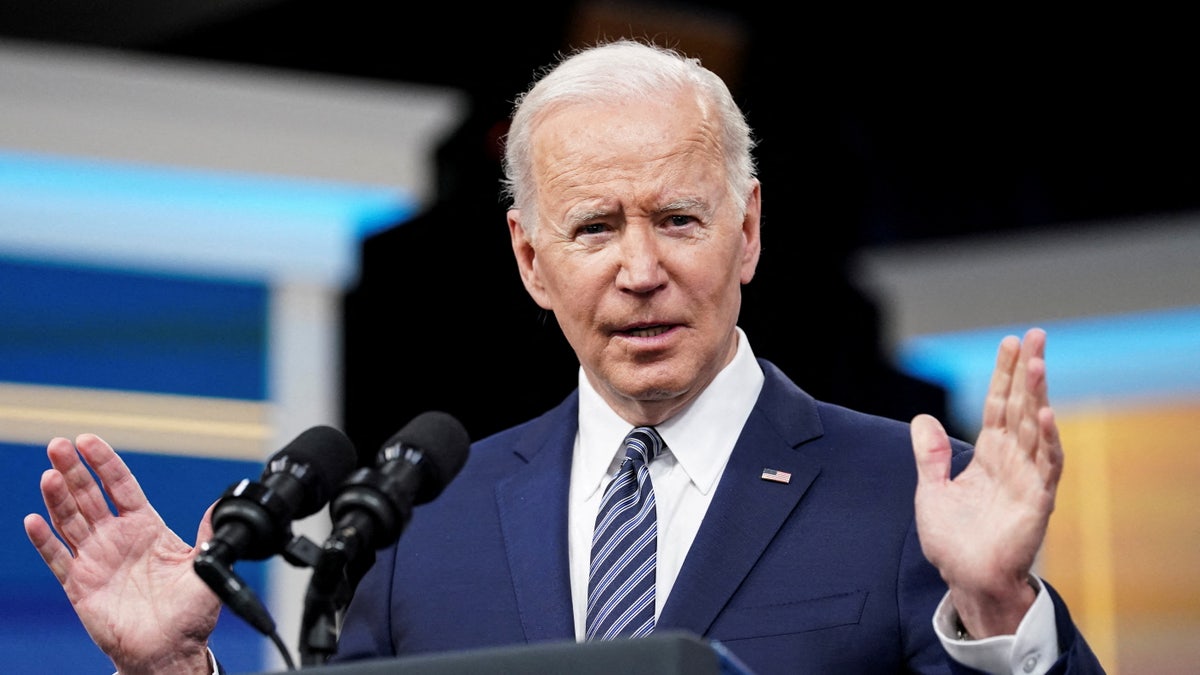 The Democracy Alliance, a group of Democrat donors that keep its members hidden, has moved to kneecap a third-party presidential challenger to aid President Biden. (REUTERS/Kevin Lamarque/File Photo)
According to the publication, the Democracy Alliance held a Zoom call last week with progressive groups MoveOn and Third Way, where they zeroed in on No Labels and presented data showing how it is not realistic for a third-party candidate to win the election.
The meeting's goal, Politico said, was to "sound the alarm" for Democratic donors and fundraisers, so they could move to stop other contributors they know from giving to No Labels to prevent a situation that they believe will benefit the Republican presidential candidate and hurt President Biden's re-election efforts.
"The Democracy Alliance is wrapping itself in the flag of protecting democracy, but they are in fact subverting it by trying to keep No Labels off the ballot," former Democrat Missouri Gov. Jay Nixon, director of ballot integrity at No Labels, told Fox News Digital.
"People talk a lot about voting as a right protected in our Constitution," Nixon said. "But so is getting on the ballot. Anyone is allowed to compete for the support of American voters, and no one should be standing in the way of that."
ALEX SOROS' ACCESS TO BIDEN'S WHITE HOUSE CONTINUES AS HE'S NOW VISITED AT LEAST 20 TIMES, RECORDS SHOW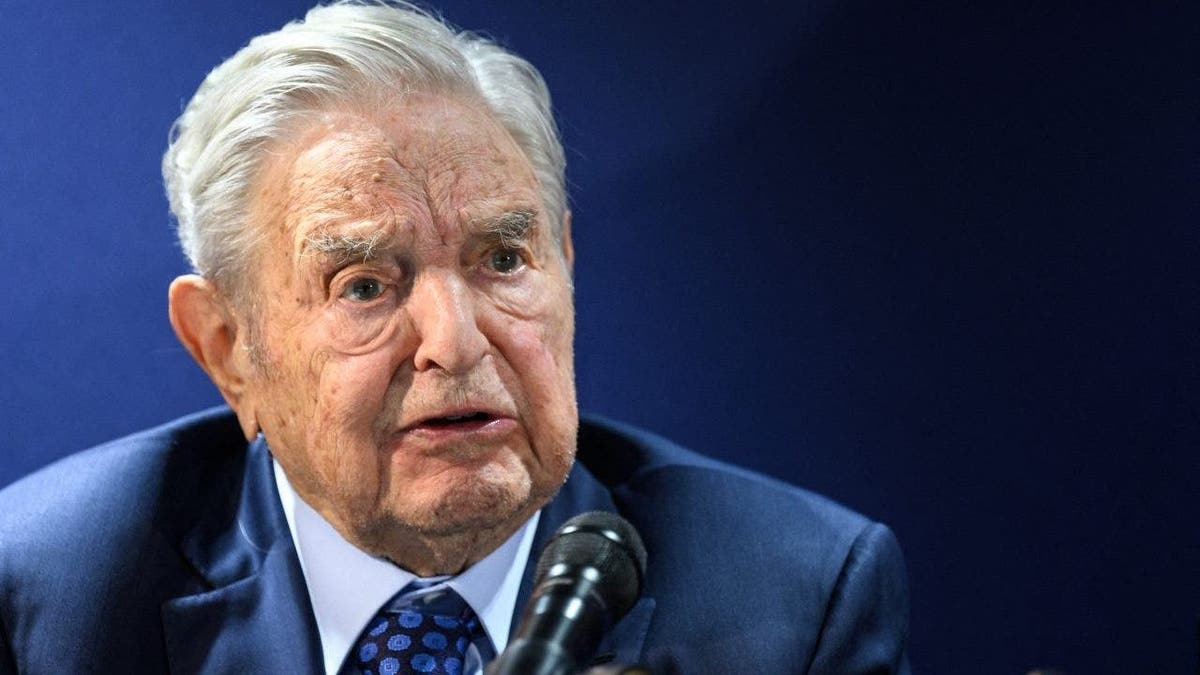 Financier George Soros is a known member of the Democracy Alliance. (Photo by FABRICE COFFRINI/AFP via Getty Images)
The Democracy Alliance, founded in 2005, is a covert group of wealthy Democrat donors that helps drive the progressive agenda and counts George Soros as a known member. Since its inception, the club has been instrumental in moving enormous sums to left-wing causes and organizations and propping up its pipelines and infrastructure.
The deep-pocketed coalition typically holds two conferences each year to map out its upcoming agenda. The gatherings include powerful politicians and representatives from liberal activist groups that drive the causes they fund on the national and state levels.
In December, Vice President Kamala Harris appeared at an event hosted by the shadowy donor group to speak ahead of their four-day conference.
Harris's appearance, however, was not her first encounter with the alliance. In 2017, then-Sen. Harris recorded a "special videotaped message" for attendees introducing "A talk with George Soros" at their retreat in Carlsbad, California, the Washington Free Beacon reported. In 2021, Harris prerecorded remarks for its fall virtual summit.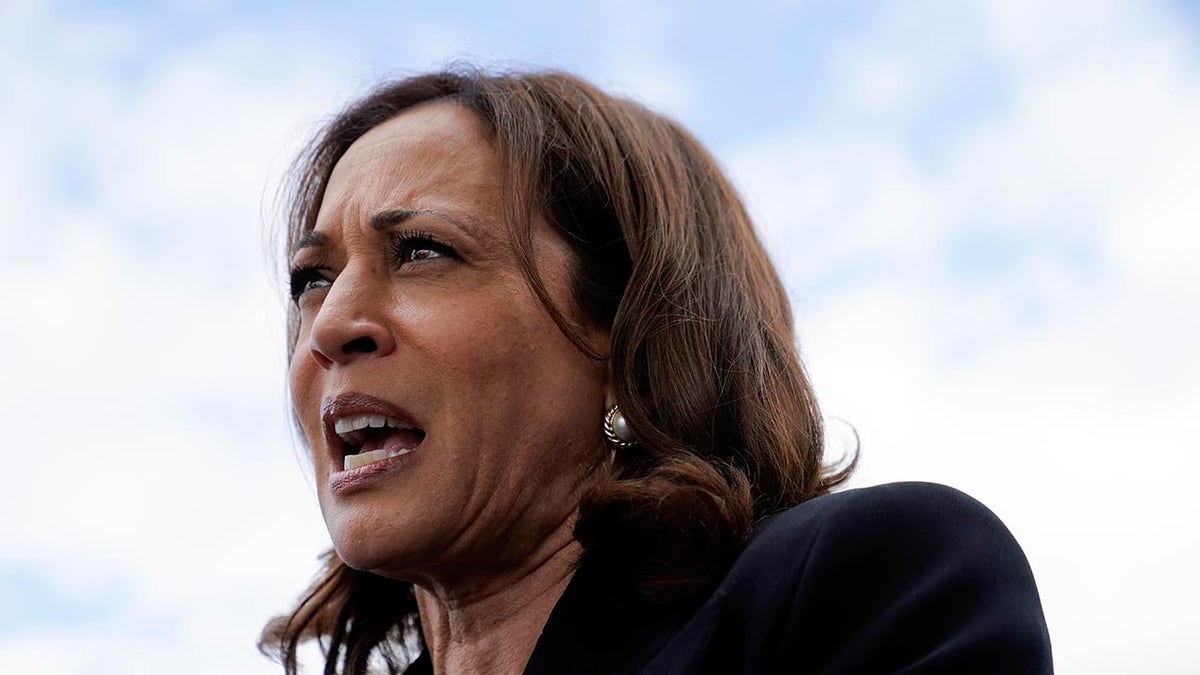 Vice President Kamala Harris has participated in Democracy Alliance events. ((AP Photo/Patrick Semansky))
CLICK HERE TO GET THE FOX NEWS APP
Democracy Alliance members must donate hundreds of thousands of dollars annually to groups vetted and approved by the coalition.
The alliance has supported over 150 organizations, ranging from the more well-known Media Matters for America, Center for American Progress, and Citizens for Responsibility and Ethics in Washington to the Center for Popular Democracy and the Center for Community Change.
The Democracy Alliance did not respond to a request for comment.
Joe Schoffstall is a politics producer/reporter for Fox News Digital. Story tips can be sent to [email protected] and on Twitter: @joeschoffstall